Ik ben de gelukkige bezitter van 2 indrukwekkende Crassula's.
's winters is het wel een hele toer, ze moeten binnen staan, maar mijn huiskamer is niet zo heel groot. De grootste plant heeft zo'n 2x 2 meter nodig.  Bovendien is het binnenstaan ook niet zo heel goed voor de planten.
Toen er begin maart dus vorstvrije weken in zicht waren dacht ik, kom ik zet ze naar buiten.  Een eventuele nachtvorst is goed te behappen met wat bubbelfolie en een deken.
Zo gedaan.  Toen kwam de vorst.  Ik heb ze ingepakt met radiatorfolie rond de kuip en bubbelplastic eroverheen.  's nachts een deken erover, en een emmer heet water er bij gezet.
Maar toch nog veel vorstschade.
Erg jammer, maar ik hoop dat de schade zich beperkt tot alleen de toppen. De stammen zijn erg dik en zijn niet aangetast.
Op dit moment versterven alle takjes en beginnen de iets dikkere takken  tot 3 cm ook door te buigen.
De vraag is tot hoe ver de plant afsterft, of de planten ziek worden, en wanneer en tot hoe diep ik moet snoeien.
Zie bijgaande foto's, ervoor en erna.
ENGLISH
I am the lucky owner of 2 impressive Crasula Ovata's.
In winter time this is a bit complicated, because i have to bring the plants inside.  They are very heavy and large, and my house is quite small. Also its not very good for the plants to stay inside too long.  So whenever there is chance i move them outside again.
Early March 2013 i tought this was the time, no serious frost was expected for 2 weeks.  Slight frist can be handled with wrapping foil and  blankets.  So i put them outside.
Then winter came back with severe frost up to -10 celsius.  I wraped them in alufoil and bubble plastic and put a bucket of hot water underneath that at night.
Still they got frost damage on the tops.  But the stems are very thick and not damaged.
At this moment all small branches begin to crumble, however there are some green sprouts growing on it.
Thicker branches up to 1 inch are bending down.
Question is, how far will this damage go? Will the plant get a disease, or will just the tops die and recover later?  When shall i cut it back and how far?
See pictures below, before and after...
GROTE PLANT 1                                                                 LARGE PLANT 1

GROTE PLANT 2                                                                 LARGE PLANT 2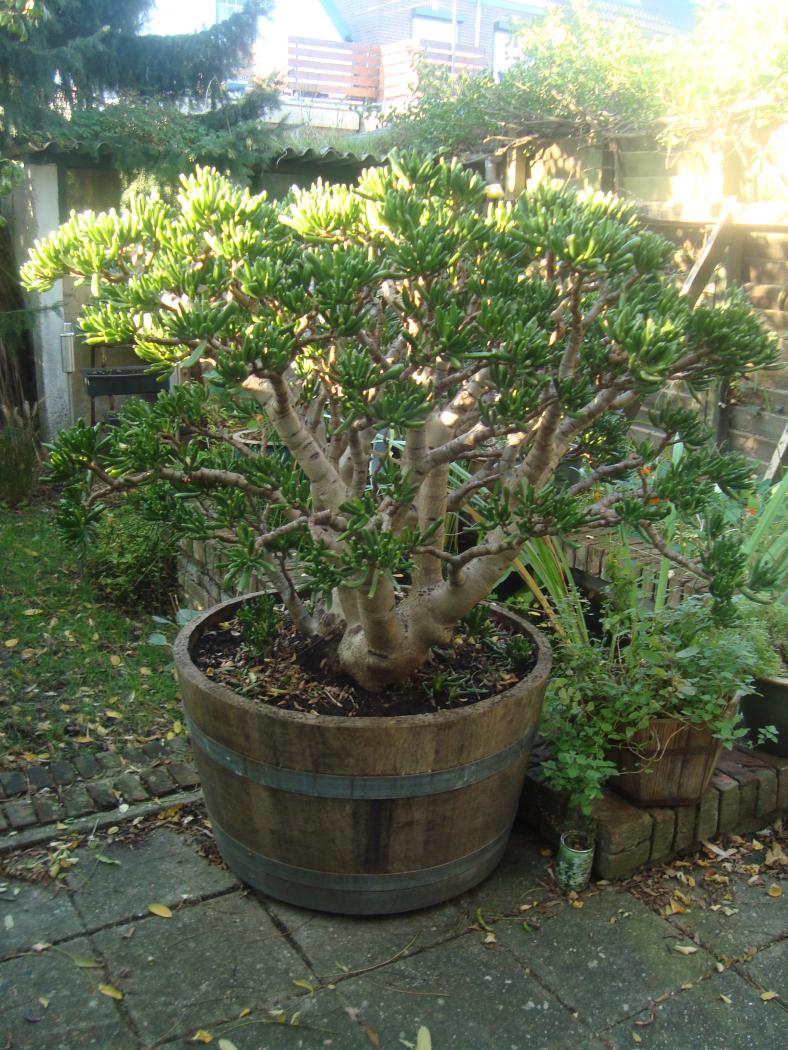 GROTE PLANT 3                                                                 LARGE PLANT 3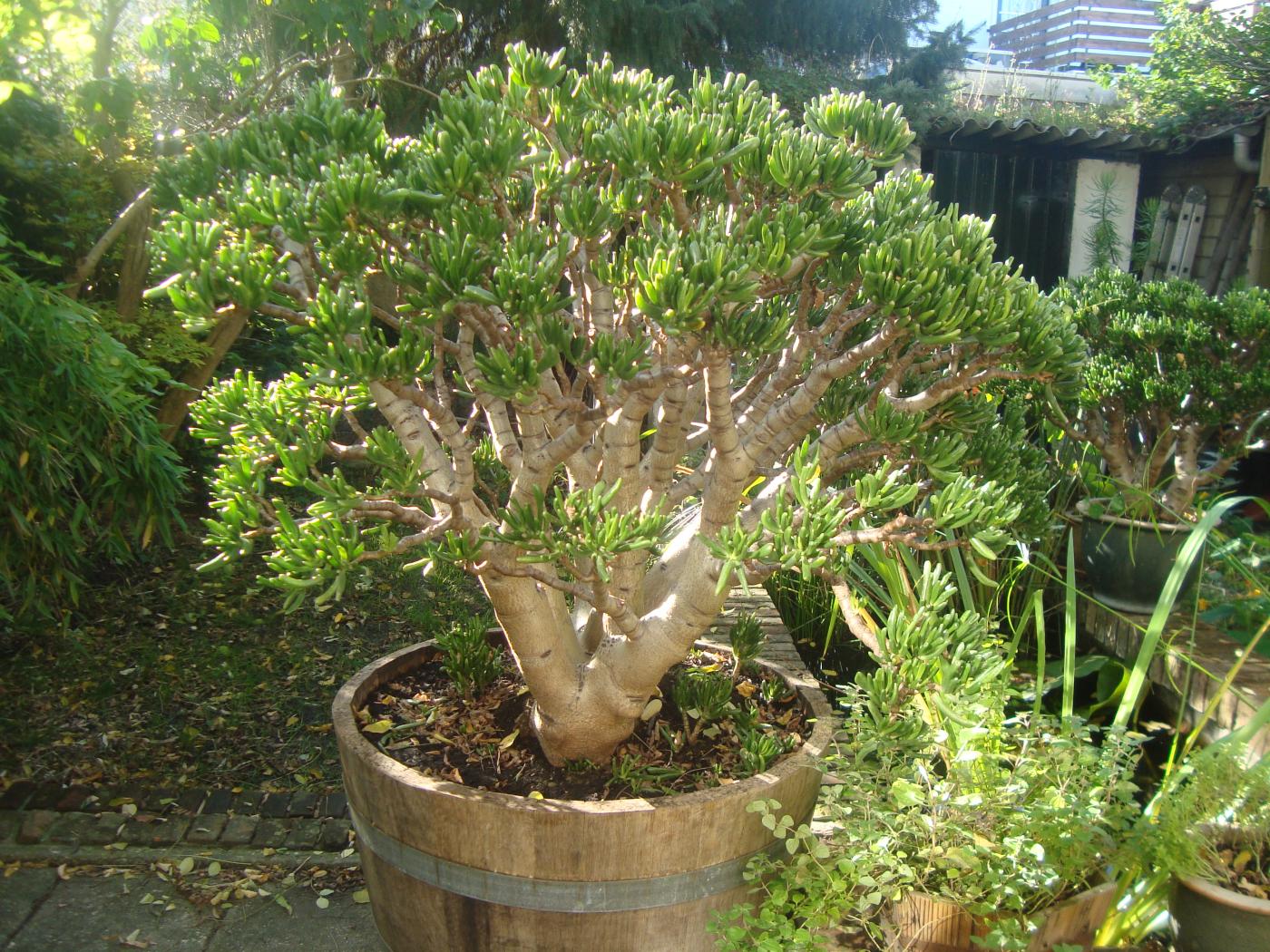 VORSTSCHADE GROTE PLANT:                                           FROST DAMAGE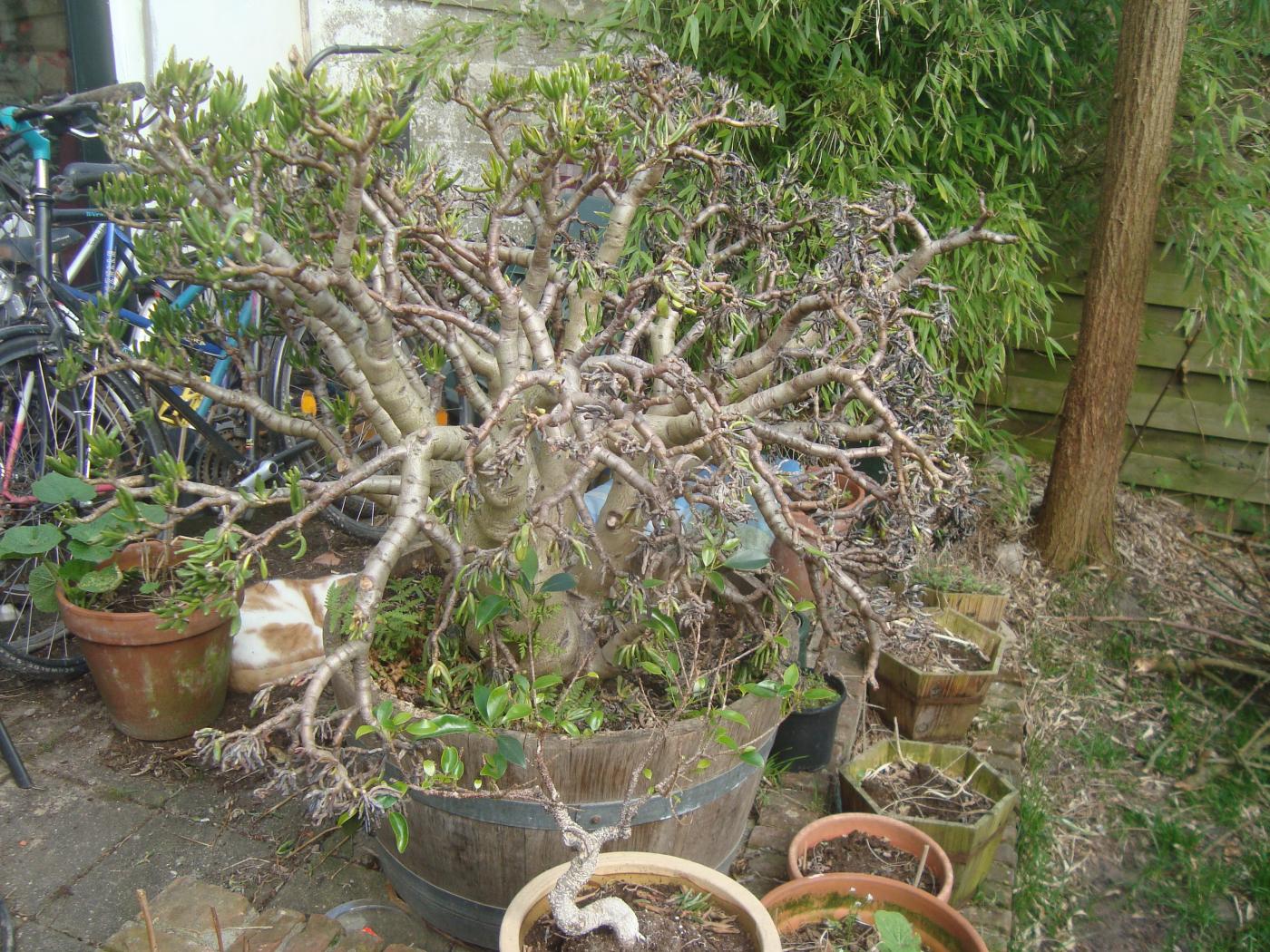 KLEINE PLANT                                                                   SMALL PLANT

VORSTSCHADE KLEINE PLANT                                            FROST DAMAGE SMALL PLANT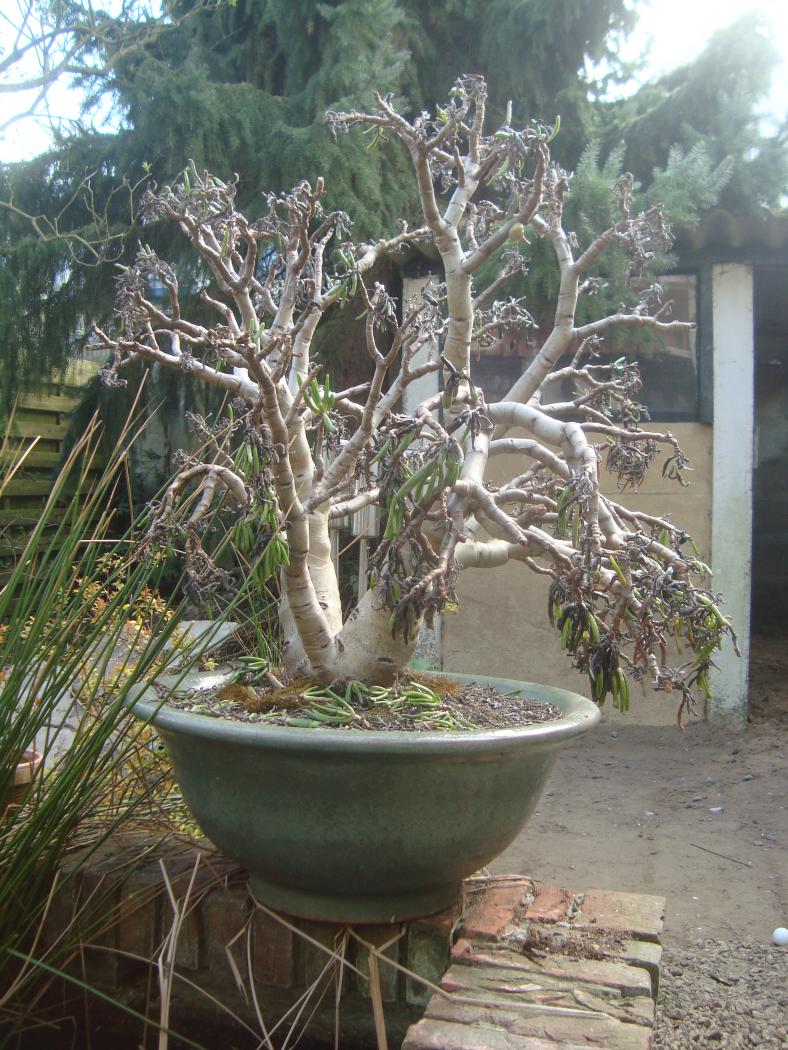 VORSTSCHADE KLEINE PLANT                                            FROST DAMAGE SMALL PLANT

Last edited by sc (2013-04-25 15:37:57)