Thank you, Tom! I got this clone from Richaud.
It is the first miniata that ever flowered in my collection and I can't wait to compare it with the other clones (all in buds)!
Margrit, I'll check as soon as the storm passes - what to look for exactly? As far as I understand it looks like a rounded tip on top of the anthers?
Some more photos from before / during the current storm:
An interesting clone of "blossfeldiana", from Japan:

Buds of K. x 'Wendy', single flowered, again: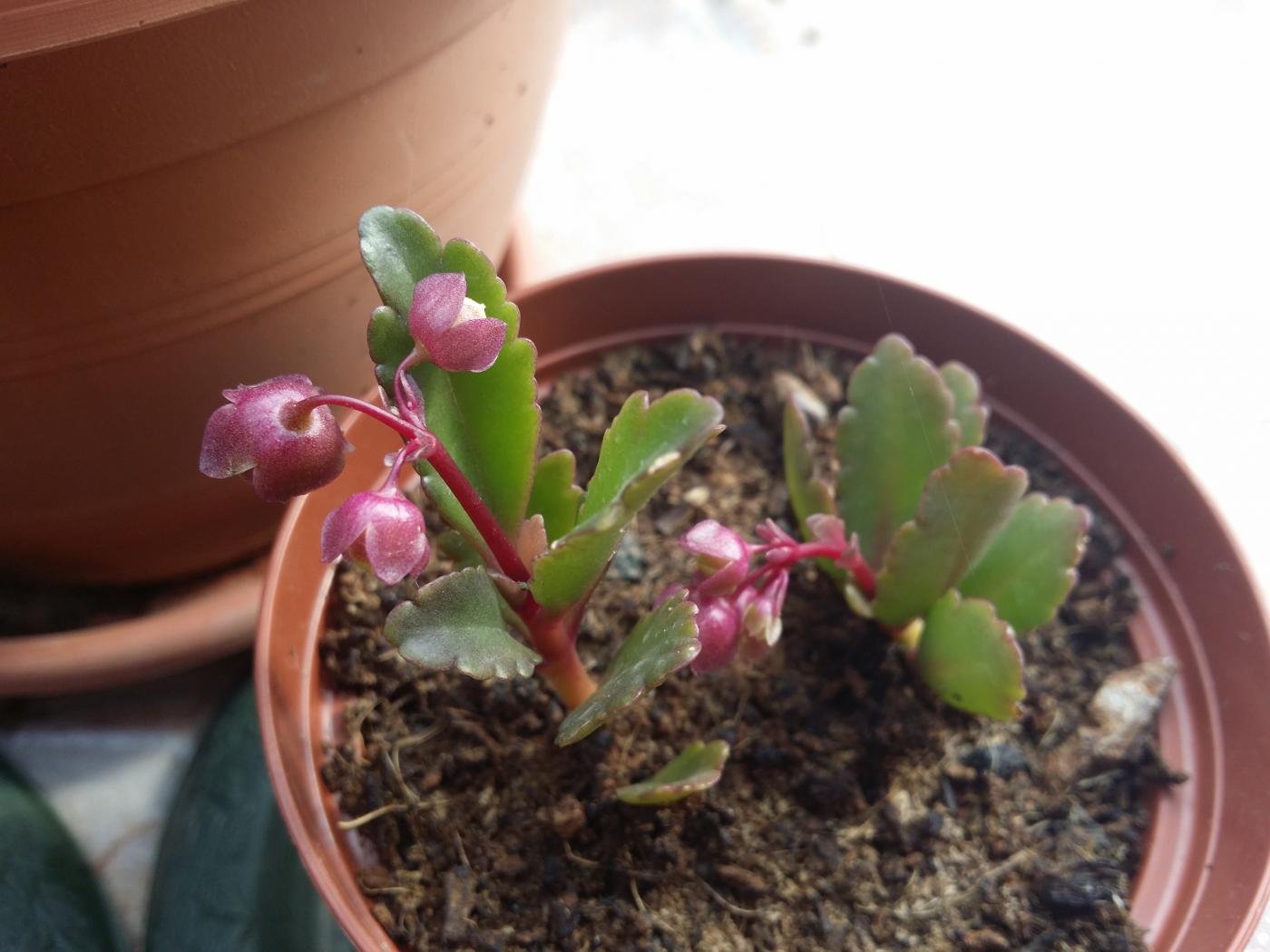 Buds of the possible K. gracilipes x uniflora, again:

Different perspectives on K. rebmannii: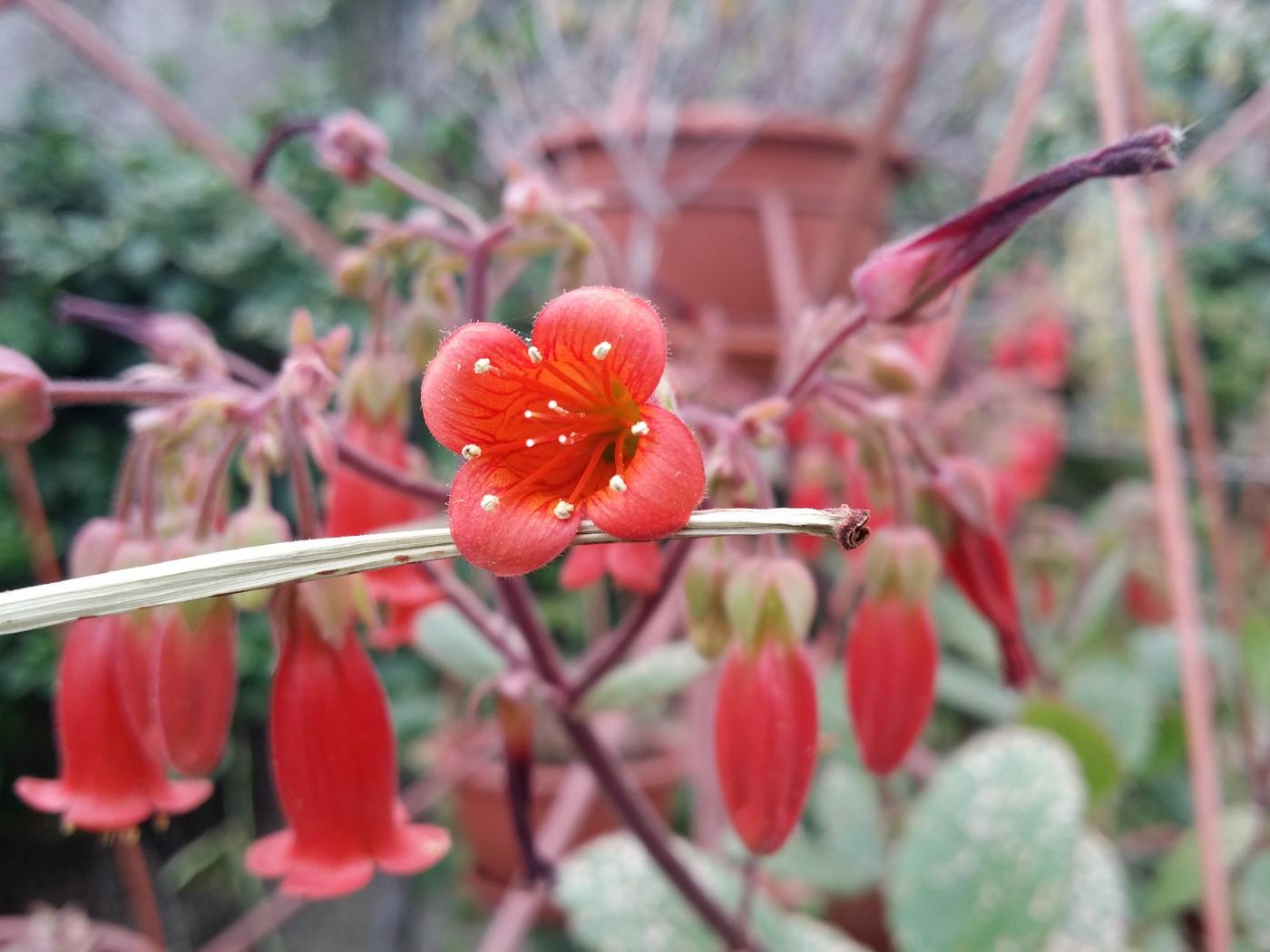 A lobed clone of presumably K. spathulata also prepares buds (they were eaten by a snail but developed again):

Newer photo of the robust K. miniata: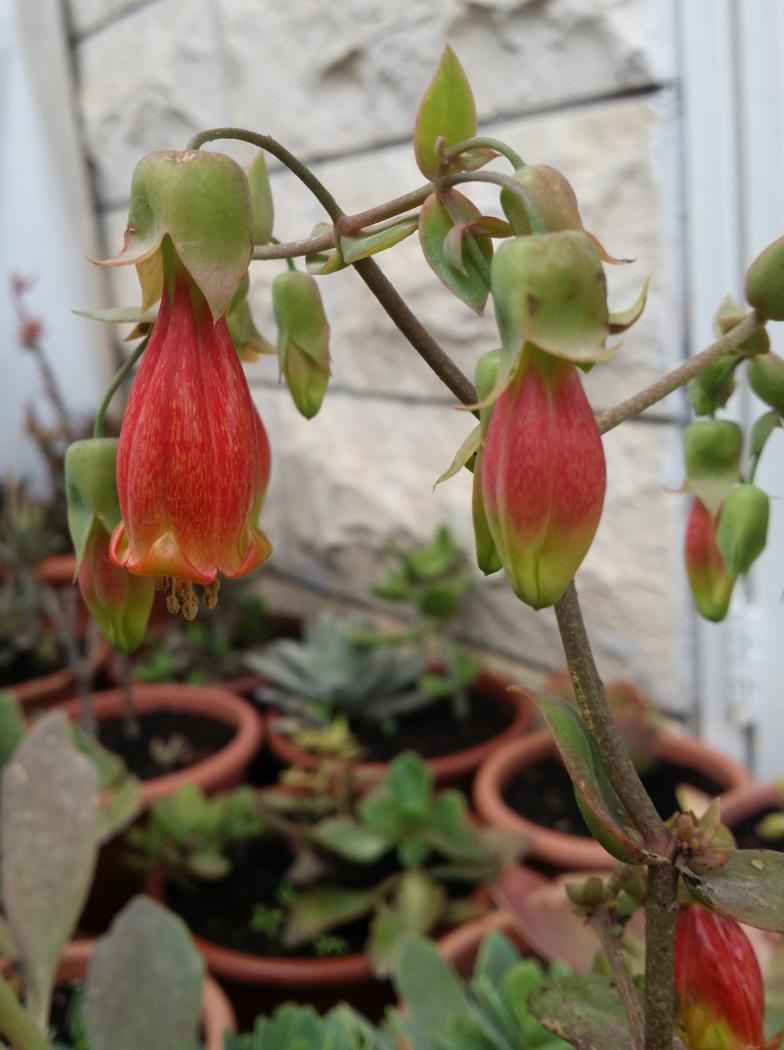 First open flower of the regular clone of millottii (damaged by hail):

ISI 95-35 K. x 'Pink Zinfandel' is preparing buds - this photo isn't very clear, I'll try to take a better one soon.